AC2000 Smartcard Utility
The AC2000 Smartcard Utility is a dedicated, Advanced Encryption Standard (AES)-128-bit, key management application.
The Smartcard Utility allows users to securely define, manage, and encode card reader and blank DESfire EV1 smartcards with user defined encryption keysets. Keysets are then downloaded via a secure Ethernet network to all CEM readers.
The CEM smartcard utility allows organisations to take full ownership of their smartcard personalisation process; independently of third party card manufacturers.
Zoom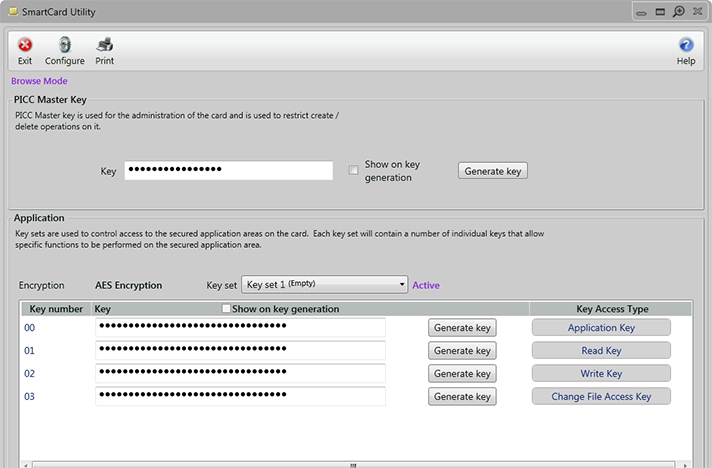 Features
AC2000 Smart card key management utility
Advanced Encryption Standard (AES)-128-bit
Random & Manual Key generator
Create, encode and manage user defined AES-128-bit Keysets
Seamless smartcard encoding/enrolment process
Option for both Private Secure Number (PSN) or Public Unique Identifier (UID) card number encoding
Hardcopy printout for 3rd party system compatibility
Key rolling provision for extra level of security redundancy
Minimal impact on day to day operations
Organisations obtain full ownership of key management functions
Convenient approach to key management; no requirement for configuration cards
Auditable system logs
Resources