AC2000 Room Booking
AC2000 Room Booking Interface enabling users to book meeting rooms using AC2000 access control system with the emerald Intelligent Access Terminal and Microsoft Outlook.
emerald will display the live status of the room while operating in the dedicated Room Booking door mode. Rooms are created using the Room Booking configuration web page, which allows Microsoft Exchange servers to be configured as well as adding Exchange user accounts. The Room Booking feature allows verified Exchange accounts and valid card holders to resesrve meeting rooms with ease. Users have the ability to retrieve, display, add, edit and delete room bookings from Microsoft Outlook or on the emerald terminal.
Zoom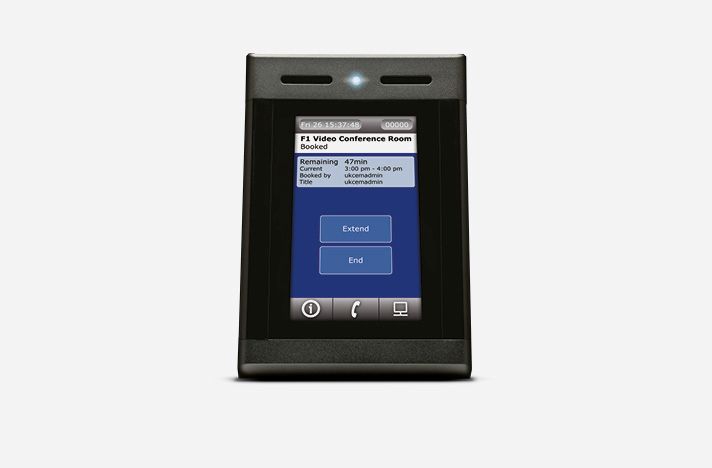 Benefits of a single access control and room booking solution include:
* One card: for both room booking and access control
* One cardholder database: Microsoft exchange servers and accounts linked to the access control system.
* One hardware device: No additional room booking hardware terminals required
* One network port, one PoE cable and one network switch. Saving installation and network infrastructure / cabling costs.
Features
Intuitive and easy to use Web configuration
Create and edit room bookings from Microsoft Outlook calendar or directly from emerald at the door
Email room booking confirmation
Book rooms from mobile devices and tablets if signed into Exchange
Bookings on emerald confirmed by valid card swipe
Visual colour schemes to indicate booking status on emerald
Cost savings against third party room booking systems integrated with AC2000
Resources