AC2000
Go beyond access control - Powerful, fully integrated security management system
AC2000 is an enterprise access control and integrated security management system that goes beyond access control and has been successfully installed at some of the largest facilities around the world where security is paramount.
AC2000 is highly flexible to meet unique project needs for integration. Acting as the Security Management System (SMS), AC2000 provides one powerful command and control front-end for alarm management of multiple systems including access control, video, intrusion, fire and perimeter detection.
Zoom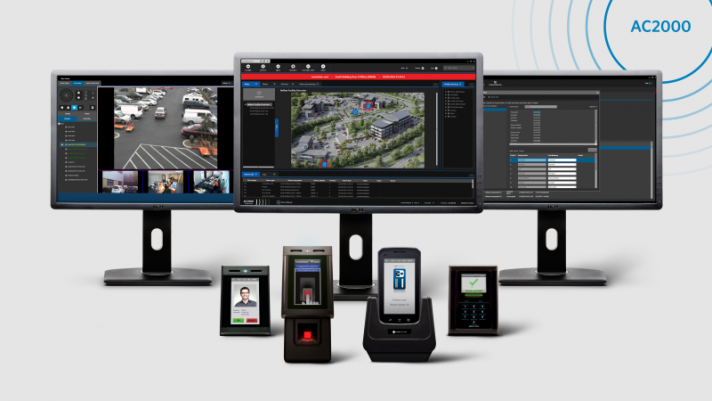 Offering a powerful suite of client and web-based applications, AC2000 forms the centre of all your security and operational needs; with applications including central alarm and event management, integrated command & control, sophisticated ID badging, visitor management, database partitioning, standard system link, web reports and much more.

Built with the flexibility to grow as user requirements change, AC2000 software licensing and CEM readers/controllers can be easily expanded to support a unlimited numbers of doors.
Used in conjunction with CEM's industry leading and highly resilient hardware products, AC2000 provides an innovative access control solution that reflects the latest in security technology.
Features
Highly stable Linux operating system
Windows® based operator workstations
Hot standby/redundant server
Seamless integration with external systems; CCTV, Intrusion, Perimeter Detection, Fire and more
Intelligent CEM card readers and two-door controllers
Supports third party read heads and multiple card technologies
Supports wireless locks
Virtually unrestrcited system expansion
Sophisticated AC2000 software modules suite
Multi-language support
Extensive web-based AC2000 applications; AC2000 WEB
Highly customizable
Resources