AC2000 WEB
The powerful AC2000 WEB platform offers easy to use browser based applications that can be accessed from any networked location via a PC, tablet or smart phone. As part of the AC2000 software, AC2000 WEB applications allow users to access vital security system information quickly and easily, using only a web browser.
Users can respond to alarms online, configure the AC2000 access control system remotely, set up and configure access control devices, schedule visitors, as well as import personnel data and view WEB security dashboard reports, all at the click of a button. AC2000 WEB applications are ideal for quick and efficient access to AC2000 functionality without the requirement of installing any software.
Zoom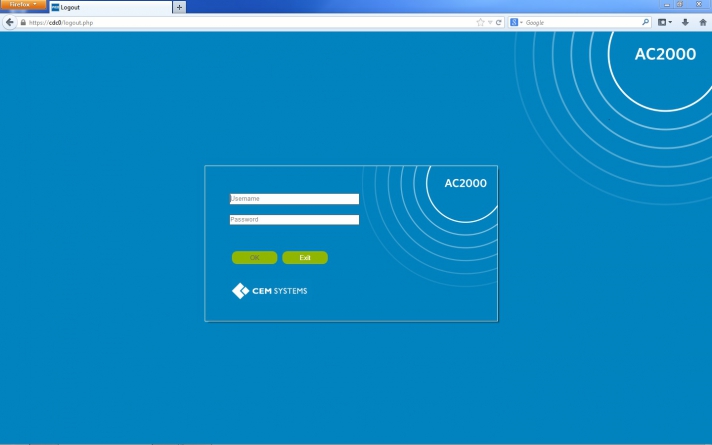 AC2000 WEB provides CEM AC2000 system administrators with current interactive alarms tables, web reports and other essential system status updates. AC2000 WEB provides a simple means to configure and manage AC2000 without the need for previous experience in server operating system management tools, helping to lower cost of ownership and installation configuration times.
Features
User friendly and intuitive web interface
Seamless integration of AC2000 applications with additional web tools
WEB Visitor Management (featuring separated Booking and Card Issue permissions)
WEB dashboard & customised reports
WEB Remote door open
WEB interactive alarm event display; alarm filtering and alarm acknowledgement/cancel from a web browser
WEB Rolling Transaction Display (RTD); visually identify cardholders prior to them gaining access through a secure door.
WEB Alarm & Door Status Displays
WEB Devices to set up and configure access control devices
Resources