Vingtor Stentofon AlphaCom Intercom Interface
Vingtor Stentofon AlphaCom Intercom Interface
The AC2000 Vingtor Stentofon interface provides seamless bi-directional communication between CEM Systems AC2000 and AlphaCom XE intercom servers and workstations, as well as their respective intercom devices.
The AC2000 Vingtor Stentofon interface uses the 'Session Initiation Protocol' (SIP) and 'Voice over Internet Protocol' (VoIP) method for communication between both systems. AC2000 intercom devices and applications (e.g. AC2000 Intercom, emerald Intelligent Access Terminals and third party SIP subscribers) can make and receive calls from any connected AlphaCom station. In addition, any AlphaCom station can make and receive calls from any AC2000 intercom device or workstation.
Through the AC2000 interface it is possible for the AC2000 server to receive call alarms, input alarms and trigger outputs to and from the AlphaCom stations. This can be used as part of the AC2000 Security Management System for 'command and control' and 'cause and effect' functions i.e. guard or operator notifications, video recording, video pop-up functions and PTZ preset-on-call. (Note: Assuming a CEM Systems supported video interface has been provided).
This seamless, fully integrated solution helps simplify the day to day management of your intercom systems by providing a single user interface for intercom device management; making it easier to deploy CEM Systems emerald Intelligent Access Terminals into your new or existing intercom architecture.
Zoom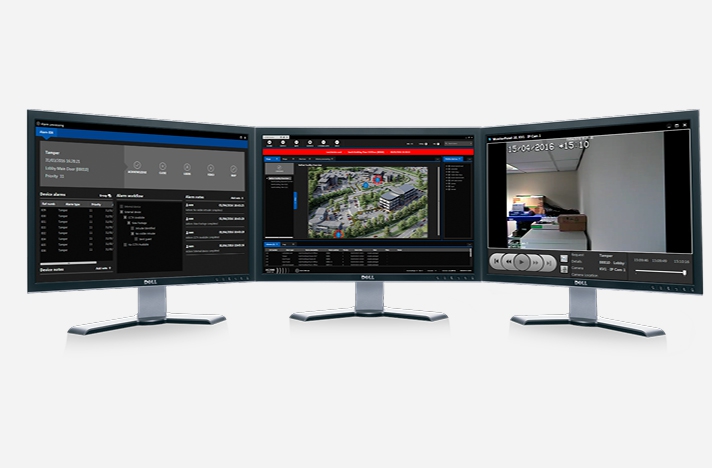 Features
Seamless bi-directional integration to AlphaCom XE servers over VoIP using theSIP protocol
Use either AC2000 Intercom or AlphaCom SoftClient applications to communicate to any VoIP connected device
Receive input alarms on AlphaCom stations and control output relays to provide 'command and control' and 'cause and effect' functionality
Full call traffic monitoring and control from within Security Hub
Use input and call alarms with an existing CEM Systems supported video interface to provide video-pop-up functionality for live video intercom viewing or to trigger PTZ presets on call
Web application provides call log information and active or inactive status of all connected AC2000 intercom stations
Live Node status can be viewed from within Security Hub
Resources