Permaconn
The AC2000 Permaconn interface allows AC2000 access control alarms to be transmitted to the Permaconn dialler as ContactID event codes. This provides the ability to monitor access control and intruder alarms from a central location.
The Permaconn interface uses an AC2000 frontend application to map AC2000 alarms and devices to ContactID event codes, zones and partitions. AC2000 alarms are then converted to ContactID event codes and sent to a dedicated Central Monitoring Service (CMS) over the Internet or GSM/GPRS.
The integration interface utilizes the Permaconn PM1030 dialler, which is connected via an RS232 interface directly to the AC2000 Database Server. The dialler receives AC2000 alarms as ContactID event codes and passes them to the CMS via the Internet or GSM/GPRS network.
Zoom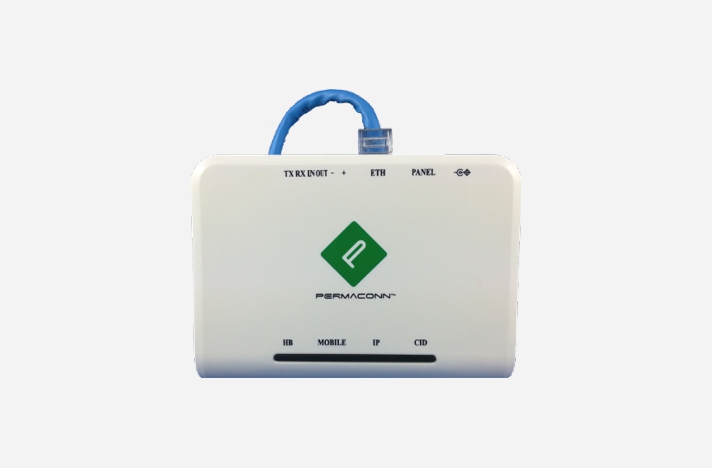 Features
Seamless integration with remote Central Monitoring Stations (CMS).
AC2000 Alarms transmitted as ContactID event codes to CMS.
Intuitive setup and configuration tool.
Alarm interface over the Internet or GSM/ GPRS.
Highly secure, encrypted connection to the CMS.
Built in error checking to ensure event message delivery.
Dialler condition alarms communicated to AC2000 system.
Available for use with AC2000 security management system.
Resources