AC2000 Super RTC (sRTC)
The AC2000 super RTC (sRTC) is a PC server hardware unit designed to host multiple AC2000 Ethernet Reader Controllers. The sRTC hardware unit is capable to host up to a maximum of 2048 access doors or addressed AC2000 devices, this total is equivalent to eight standard RTC units.
A single sRTC provides an economical saving by using less rack space, using less electrical power and produces less heat than several RTC hardware servers. The sRTC PC unit operating system software is linux and configured with the CEM LXC subsystem software to make the RTC containers. The sRTC PC unit will be configured with one normal RTC hosted on the PC unit with the same IP address as the network NIC. Up to 7 additional container RTCs will each have a virtual IP address bridged through the host PC NIC. The AC2000 devices client application configuration interface is the same as a standard RTC, with no changes to the way AC2000 devices are added to the system.
Flexibility of design is built in as you select the capacity you need for your installation. The hardware unit is upgradable on the fly as capacity can be increase simply by purchasing additional RTC licence keys and configuring the necessary sRTC options. For more than eight RTCs additional RTC and/or sRTC units can be added to the AC2000 system.
Super RTC hardware units are shipped pre-configured by CEM Systems . CEM Systems Support services will be available (under the terms of the standard SSA Software support agreement) to assist in getting the sRTC up and running on site.
Zoom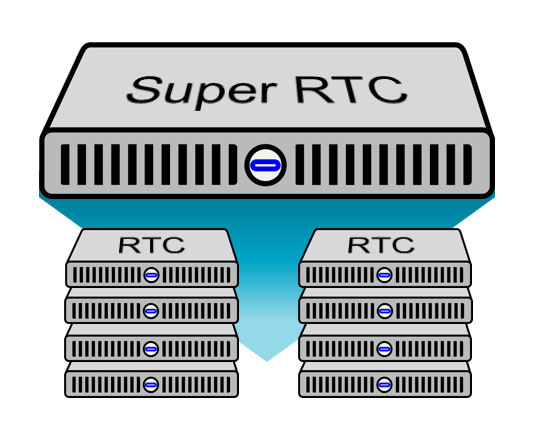 Features
Up to 2048 doors
Failover option
Energy saving
Less rack space used
Easy migration from old RTC units
Cost saving if renting multiple VM server units
Resources