Leisure & Hospitality Aviva Stadium
To secure Aviva Stadium, Dublin, the CEM AC2000 access control and integrated security management system was installed alongside CEM's eDCM 300 intelligent two door IP controllers.
Zoom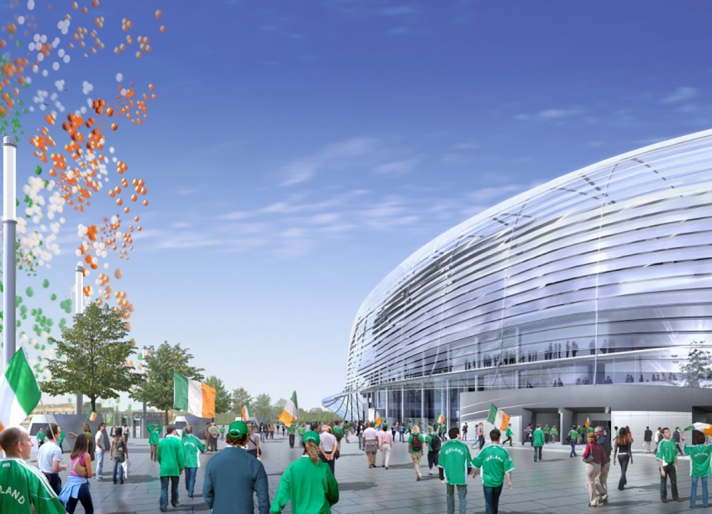 The Aviva Stadium was completed in May 2010 costing a total of €410 million. The Stadium has a seated capacity of 50,000 and provides superb facilities for spectators, players, media and staff.
Aviva Stadium's integrated security solution includes fire detection, CCTV (190+ cameras), CEM AC2000 access control, intruder alarms, fire suppression and disabled toilet alarms.
AC2000 security management system is ideal for large sites such as Aviva Stadium. It offers powerful access control, alarm processing, photo badging and integration with third party systems. CEM AC2000 provides a reliable and scalable access control and security management system. This solution helps protect staff, viewing public, athletes and performers at the Aviva Stadium while providing a fully future proof security system.

"AC2000 VIPPS provides Aviva Stadium with a cost effective method of producing both permanent and reusable temporary passes."
Donal Colfer, Commercial Manager, ADT Dublin