emerald
Intelligent, multi-functional access terminal
With its sleek design and state of the art 4.3" LCD touch screen, the emerald range offers card reader and controller functionality, scramble keypad for PIN security, fully integrated Voice over IP (VoIP) intercom and optional fingerprint biometric security, all in one powerful touch screen terminal.
Utilizing a built-in microphone and speaker, emerald provides fully integrated audio intercom functionality at the door, enabling communication between the terminal and a dedicated CEM Intercom workstation.
emerald also uniquely enables data normally only available on the AC2000 client PC to be accessed locally at the door (Remote Applications) for functions including reader maintenance, room bookings, display of advertisements, visitor information and much more. emerald not only controls access to restricted areas but also opens up a world of infinite possibilites by bringing CEM AC2000 intelligence directly to the door.
Where an additional layer of biometric security is required, emerald features a fingerprint option (the TS300f fingerprint terminal). Featuring a controller, advanced IP card reader and single biometric solution all in one, the emerald TS300f meets requirements for three stage identity authentication (card, PIN, and biometric verification) using one device.
Zoom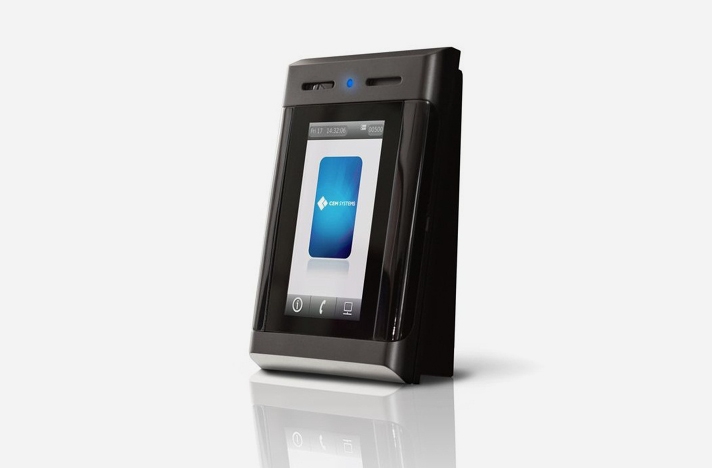 emerald is available in four versions:
TS100 - Touch screen card reader
TS200 - Touch screen card reader with integrated VoIP intercom
TS300 - Intelligent access terminal with integrated VoIP intercom and Remote Applications
TS300f - Intelligent fingerprint access terminal (including all TS300 features).

Features
Industry's most multifunctional access terminal
User friendly 4.3" capacitive LCD touch screen
Intuitive GUI enhancing user experience at the door
IP card reader and controller in one
PIR motion detection
Voice over IP (VoIP) Intercom functionality
Support for a range of smart card technologies
Ability to securely run Remote Applications from AC2000 central server directly at the door
Scramble keypad option
Offline database for 250,000 cardholder records
Mulitple door modes
Power over Ethernet technology
Easy to install
Biometric fingerprint option (TS300f)
Resources
Technical Documentation