FFT Cams 3
The AC2000 Future Fibre Technologies (FFT) Central Alarms Monitoring System 3 (CAMS 3) interface for perimeter detection allows alarms and events, controllers and zones from a FFT CAMS 3 installation to be incorporated into AC2000.
The AC2000 FFT CAMS 3 Interface seamlessly integrates AC2000 with a CAMS 3 server, which can be composed of several different perimeter controllers (e.g. FOSS or Aura based controllers), giving the operator a range of acknowledge and cancel facilities.
The interface allows a user to fully integrate the power of FFT CAMS 3 into the central AC2000 Security Hub application. AC2000 Security Hub is a powerful alarm monitoring application and enables all security alarms, events and associated video footage to be displayed centrally on the AC2000 system.
Zoom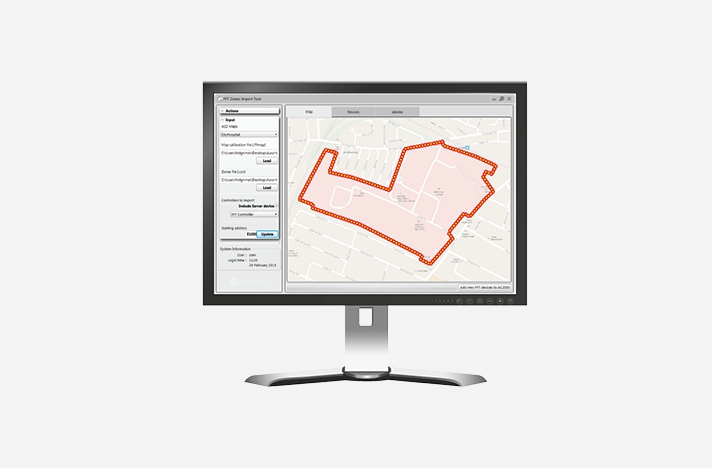 Features
Incorporate FFT CAMS perimeter defence alarms and events into the AC2000 Security Hub application
View real-time activity directly from the AC2000 Security Hub application
If external CCTV systems are also integrated, AC2000 Video alarm pop-up feature based on priority or time can be activated
Perimeter maps can be positioned in AC2000 Security Hub alongside access control readers and associated cameras
Zone import tool to assist with easy incorporation into AC2000, and advanced alarms association
Alarm service allows complete bidirectional synchronisation of alarms and events for both AC2000 and FFT CAMS 3 servers
Compatible with FOSS perimeters controller systems and AURA perimeter controller systems
Resources