Southwest Microwave
The AC2000 Southwest Microwave interface for perimeter detection allows alarms and events, detection systems and zones from Southwest Microwave's INTREPID™ Series II perimeter intrusion detection system (PIDS) to be incorporated into AC2000. This enables AC2000 to act as the central Security Management System (SMS).
Southwest Microwave's INTREPID Series II perimeter intrusion detection system is designed to display, monitor and control alarm/event signals from individual or multiple perimeter sensor systems, on a single site or group of sites using configured Zones and Sensor Lines. The interface seamlessly integrates AC2000 with INTREPID Series II Remote Polling Module II (RPM II) System Controllers, which can be composed of several different perimeter modules, giving the operator a range of acknowledge and cancel facilities. Any module integrated to the INTREPID Series II RPM II System Controller can also be monitored by AC2000. This allows AC2000 system operators to acknowledge and cancel alarms recorded by Southwest Microwave perimeter detection systems.
The interface allows a user to fully integrate the power of Southwest Microwave's INTREPID Series II perimeter intrusion detection systems into the central AC2000 Security Hub application. AC2000 Security Hub is a powerful alarm monitoring application and enables all alarms, events and associated video footage to be displayed centrally on the AC2000 system.
Zoom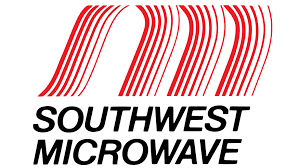 The integration supports MicroPoint II (PM II) Fence detection systems, MicroTrack II (MTP II) buried cable detection systems, Auxiliary Input Module II (AIM II) and Microwave 330 (MW330) digital microwave links showing customisable alarms as they occur in AC2000 Security Hub. The integration also supports customisable remote triggering of relays on a Relay Output Module II (ROM II-16 and ROM II-8) from AC2000 Security Hub (e.g. opening gates, turning on floodlights, etc).
Features
Single interface for perimeter detection and access control
Monitor perimeter and receive alarms and statuses of nodes, I/O and modules in AC2000 Security Hub
Acknowledge and cancel alarms
Alert security guards of potential breaches
If external CCTV systems are also integrated, AC2000 video alarm popup feature based on priority or time can be activated
Perimeter maps can be positioned in AC2000 Security Hub alongside access control readers and associated cameras
Perimeter Configuration tool to assist with easy incorporation into AC2000, and advanced alarms association
Alarm service allows complete synchronisation of alarms and events from Intrepid II RPM II System controllers to AC2000
Resources