DIU 230 - Power over Ethernet Door Interface Unit
DIU 230 - Power over Ethernet Door Interface Unit
PoE+ door interface unit powers CEM Ethernet readers and heavy duty maglocks via a single CAT 5e/6 cable.
Where a high level of security is required and cabling must be kept to a minimum, the Power over Ethernet Plus (PoE+) DIU 230 offers the ideal solution. The DIU 230 is a complete package that combines Ethernet communication with battery backed lock and door power.
Using a single Cat 5e/6 cable, the DIU 230 eliminates the need for a mains power supply at the door. Where local power is not available, the DIU 230 can offer significant cost savings.
The DIU 230 supports a range of PoE+ mid-spans, offering the highest levels of flexibility, with sufficient power for almost every situation.
Zoom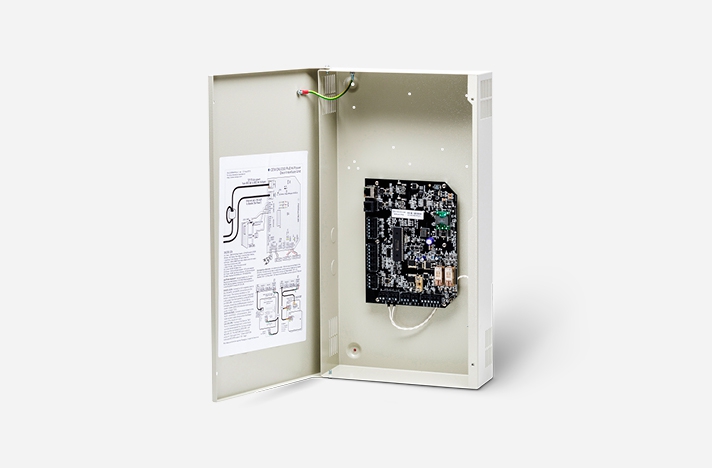 Features
Door and reader power with Ethernet communications via a single Cat 5e/6 cable
Eliminates the need to have mains power and a power supply at the door
Current capacity for up to 1.9 Amps
Provides local power for a full door set including up to 2 Maglocks
Up to 1.9 Amps available at the door
Door Interface Electronics held on one board
Dedicated Fire Alarm, Break glass and Tamper inputs
Wiegand interface for 3rd party exit reader
Designed for ease of installation and maintenance
Onboard battery backup & patented power assist feature
Resources
Technical Documentation