DIU 210
The DIU 210 Door Interface Unit (DIU) provides power to a door lock and local power to a CEM reader when a high level of security is required. With its onboard inputs the DIU 210 can be used to monitor conditions such as a fire alarm or activated break-glass condition.
The DIU 210 improves door security by allowing the installer to locate lock controls on the secure side of a door, with an intelligent CEM reader on the unsecured side.
Upon a valid swipe at the card reader, the reader will instruct the DIU 210 to activate the appropriate output to release the lock. As an added benefit, the DIU 210 monitors the status of all standard door monitoring inputs.
Zoom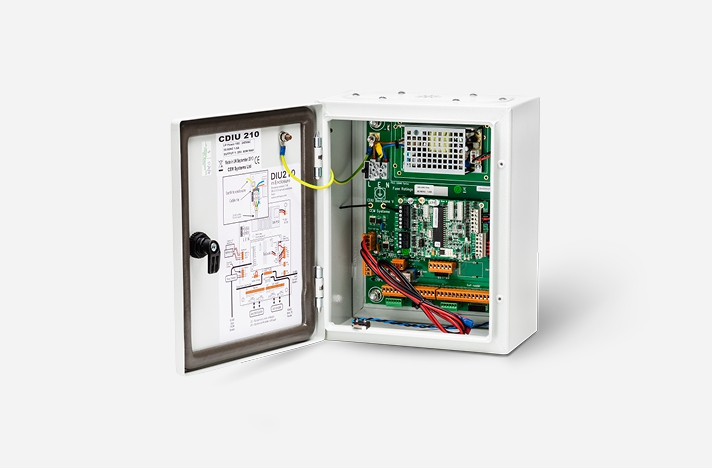 Features
Door Interface Electronics held on one board
Provides 'coded lock' serial interface between door hardware and card reader
Onsite selectable for 12V or 24V lock output
Fire alarm and break glass inputs for emergency door release
Designed for ease of installation and maintenance using 2 part connectors throughout
Backup battery connection for emergency power
Resources