Illustra Insight Frictionless Access
The CEM Systems AC2000 integration with Illustra Insight combines the quality surveillance of a leading-edge facial recognition camera, integrated with a comprehensive access control solution to create a frictionless, unobtrusive experience for all.

Purpose built camera for access control
Illustra Insight is a purpose built camera for access control with anti-spoofing liveliness detections to distinguish between an actual person and a printed image of them, greatly increasing accuracy while reducing false positives. Integrated colour LEDs provide intuitive feedback on access granted (green) and access denied (red). The wider field of view allows faces to be detected at varying heights and locations within the field of view to ensure an unobtrusive experience for valid users.
Authentication can be configured as facial biometric only, for frictionless access, or card plus facial biometric multi-factor authentication via Illustra Insight and CEM Systems emerald terminal for an intuitive, unobtrusive, and highly secure solution for users.
Multi-authentication facial recognition access
AC2000 with Illustra Insight and the CEM Systems emerald intelligent access terminal provides a multi-factor authentication solution for high security areas. When configured for face plus card two-factor authentication, Illustra Insight and Tyco AI validate facial biometrics and the emerald validates the card registered against the associated facial biometric.
Unobtrusive frictionless access
Illustra Insight can also be configured as facial biometric only, without the need to present a card to the emerald terminal. This provides enrolled and approved users with an unobtrusive frictionless access experience that helps to improve the flow of valid users in a secure environment.
To explore the features of Illustra Insight in more depth, please click "Explore Features" below.
Embedded facial biometric enrollment
Facial biometric enrollment is possible via an embedded integration with AC2000 Personnel (v10.3 and higher). Up to five cardholder images (minimum of one required) are enrolled in AC2000 Personnel. AC2000 can be configured to store or delete the images following enrollment via AC2000 Personnel. During enrollment a biometric template is generated and stored on the Tyco AI server. The images are not stored on the Tyco AI server.
Facial Recognition Enabled by Tyco AI
Tyco AI artificial intelligence is an ever-evolving deep learning solution that goes beyond surveillance and access to enhance a security ecosystem. Using Tyco AI, Illustra Insight can recognise and make decisions about a face in the camera's field of view (nearest face to the camera).

Click here for Tyco-AI-Face-Recognition-software-release
Registration on TycoAI Support Portal required to access)
Zoom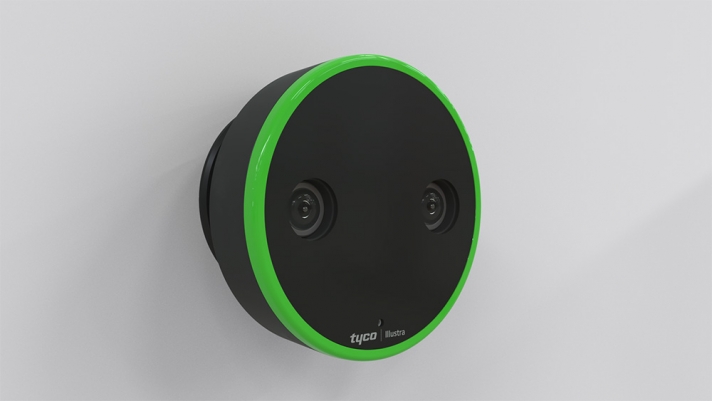 Features
Purpose built camera for access control
Access control and video from a single manufacturer to streamline support
Fully integrated with AC2000 (v10.3 and higher)
Integrated facial biometric enrollment via AC2000 Personnel
Seamless integrated with emerald for 2-factor authentication
Facial biometric only verification for a frictionless unobtrusive experience
Anti-spoofing liveliness detection
Cyber security protection with no data held in the camera.
Resources
Technical Documentation