Aviation Oman Airports
Duqm, Salalah & Muscat International

Oman Airports manages and operates all civil airports in the Sultanate of Oman. As a result of the growing aviation sector in the Middle East, Salalah, Duqm and Muscat International airports were all recently redeveloped with new state-of-the-art terminal facilities and technologies.
Zoom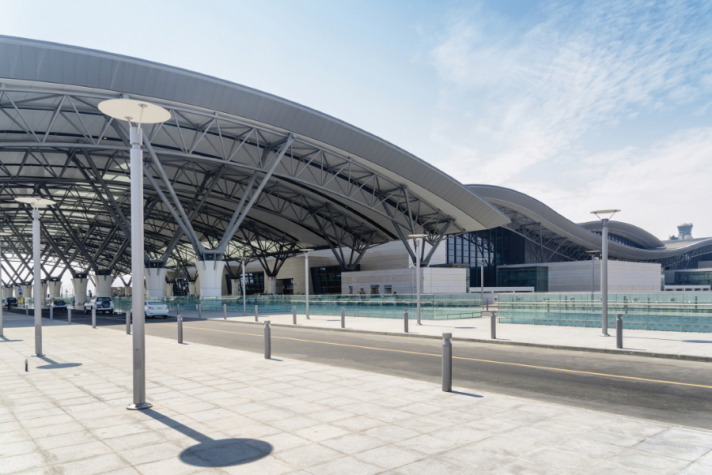 To protect Oman Airport's growing number of passengers and new hi-tech terminal buildings, Oman Airports required an advanced access control solution that not only incorporated the latest advances in technology but also had proven resilience within the aviation industry. With 30 years' experience of securing airports around the world, the CEM Systems AC2000 Airport security management system was the ideal match.
CEM Systems AC2000 Airport
"Oman Airports required a proven, fully integrated security solution to secure Muscat Airport's new hi-tech Terminal 1 building, as well as a number of its external peripheral buildings. At the same time we were also awarded the contract to secure the new Salalah and Duqm Airports in Oman. This allowed all three airports to use the CEM Systems AC2000 Airport Edition access control system and share a commonality of security infrastructure for operational excellence. We congratulate Oman Airports in their achievement and are delighted to be part of such an important leading infrastructure project for the development of Oman" said Philip Verner, Regional Sales Director, Security Products, Johnson Controls.
Intelligent Readers
Over 6,000 CEM Systems intelligent IP card readers with integrated controllers (S610e, S700 readers & emerald terminals) were installed throughout Oman Airports to protect airside and landside locations. For areas of heightened security, over 1,300 CEM fingerprint card readers (S610f & emerald fingerprint terminals) have also been installed.
Gate room management & controlling passenger flow
CEM Systems intelligent IP readers go beyond security by helping airport operations. Intelligent readers are used to enable air-bridge monitoring, provide check-in-desk enabling, control baggage belts and assist with airport passenger flow and gate room management. Intelligent IP readers critically provide Oman Airports with aviation specific door modes such as 'Passenger mode' which enables the efficient management of gate rooms for departing and arriving passengers.
"The flexibility and high quality offered by the CEM AC2000 security management system was a key factor in its suitability for Oman Airports. Using one single airport renowned access control provider and standardised intelligent CEM hardware across our three airports, we believe we have set the standards for seamless, best-in-class airport security management within the Middle East",
Ali Baqheri,
Head of Security Systems,
Oman Airports.
Summary:
* 3 Oman Airports. 1 access control security infrastructure
* 6,000+ doors/locations secured throughout all three airports
* 30,000+ DESFire smart card holders
* Airport Systems Integration with FFT Cams Perimeter Detection Interface & Oman Airport's Operating System integration for centralised maintenance fault finding & resolution.