Retail Farmers Trading Company
Farmers Trading Company, a thriving fashion department store based in New Zealand required a highly reliable, flexible and fully integrated security system that had the potential to be used across a number of sites. This requirement was met by using CEM AC2000 access control and security management system along with CEM's advanced range of hardware solutions.
Zoom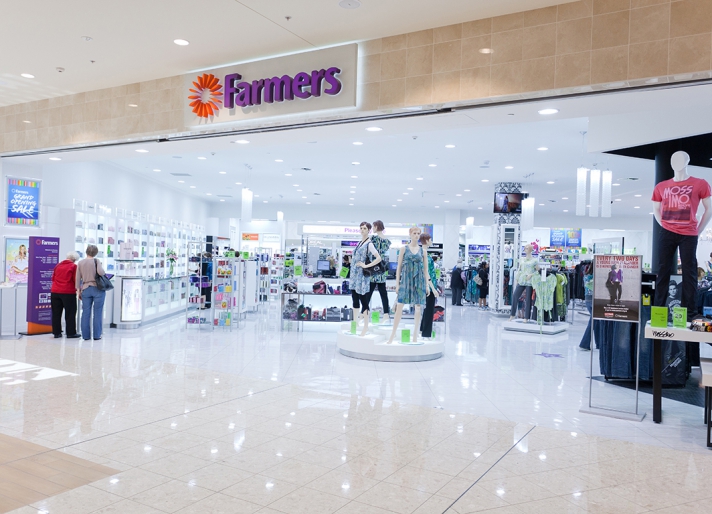 AC2000 secures Farmers main distribution centre in Auckland, a 23 floor office block. Farmers required a quality IP security management system that could be installed with maximum efficiency to minimise the requirement for cabling and power supplies. To meet this requirement a selection of CEM PoE+ (Power over Ethernet Plus) two-door controllers and CEM S610e intelligent IP card readers were installed.
A major factor in the decision to use AC2000 was its ability to integrate with Farmers existing American Dynamics Intellex DVR solution. This was achieved using the central monitoring access control GUI (Graphical User Interface) – AC2000 AED (Alarm Event Display). Using AC2000 AED, Farmers own dedicated security team in the Auckland Distribution Centre can remotely view CCTV footage through the access control system and have events tagged to video to provide a more secure staff environment.

AC2000 was also integrated with DSC PowerSeries intruder panels providing Farmers with the ability to arm and disarm alarms via a virtual keypad which is integrated into the AC2000 software. Inputs from PowerSeries panels are placed on AC2000 AED graphical maps to represent intruder sensors and allow for integrated alarm monitoring.