Aviation Gatwick Airport
Handling over 34 million passengers per year travelling to around 200 destinations in 90 countries, Gatwick Airport is the UK's second largest airport. CEM Systems airport specific access control solution, AC2000 Airport, provides Gatwick Airport with a fully comprehensive security solution.
Zoom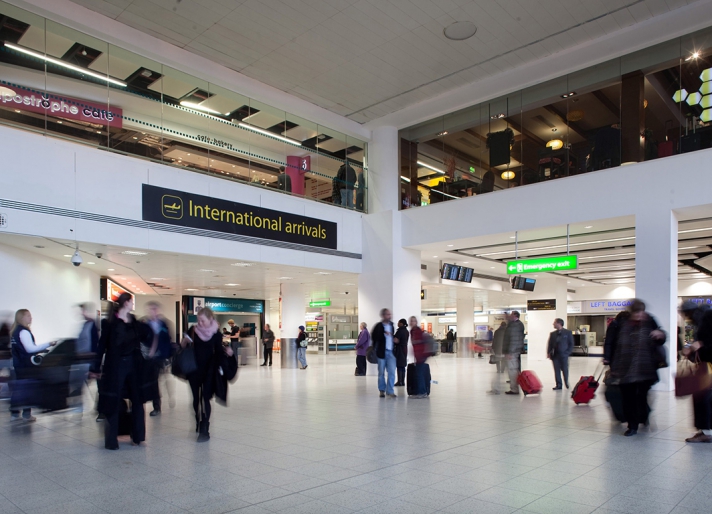 Gatwick Airport has been using the CEM AC2000 Airport system for more than 16 years, providing the airport with a flexible security solution to meet its unique and changing security needs.

The airport has over 80,000 card holders and perfectly demonstrates the reliability, resilience and scalability of the AC2000 Airport system. As well as controlling and monitoring staff and passenger movement, the AC2000 system at Gatwick also controls and monitors the loading of air-bridges.

In 2014 Gatwick underwent a major upgrade of their solution. The project was phased throughout 2014 and involved an upgrade of AC2000 Airport software, as well as the upgrade of more than 700 card readers throughout the airport terminals to support PicoPass smart card technology. Gatwick Airport are also using CEM touch-screen emerald access terminals. emerald flight arrivals door mode enables flight arrival gates in both the North and South Terminal to intelligently route domestic and international passengers accordingly.

"We have worked with CEM Systems to seamlessly upgrade our existing AC2000 security system, which has proven to be highly reliable and powerful. With a large system and the critical nature of the airport environment we needed a phased upgrade that ensured zero system downtime. CEM support was second to none with the AC2000 Airport software upgrade performed remotely and quickly".
David Rees, Business System Manager for Operations.