Ports & Transportation Dublin Port Tunnel
The €752m Dublin Port Tunnel opened to traffic in December 2006 and installed CEM AC2000 access control and security management to ensure the highest level of security onsite.
Zoom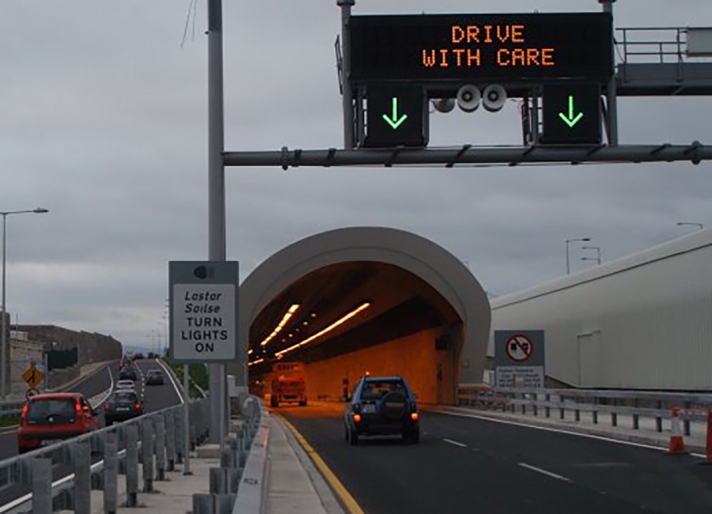 The prestigious Dublin Port Tunnel spans 5.6km of motorway and was the largest civil engineering project in Ireland. As such it required a comprehensive and fully integrated security management solution to integrate various security systems together. The goal was for a single security management system located at the main on-site control room to centrally monitor and control the entire tunnel - creating a safe facility and environment for tunnel users.

AC2000 not only controls access in/out of the tunnel's Plaza Toll Area, but also controls vehicle gates with loop detectors for traffic monitoring. Its integration capabilities made it the ideal choice for Dublin Port Tunnel as AC2000 directly feeds access control and intruder alarm information into a large central Supervisory Control and Data Acquisition (SCADA) system.

"Due to the scale of the project, the tunnel required a high-end security solution that incorporated CCTV, intruder alarms, intercoms, and central monitoring via a single SCADA system. CEM Systems not only met client requirements for access control but also conducted major software development to allow data from intruder detection panels to be passed via the AC2000 system to the SCADA system for monitoring purposes.
Donal Colfer, System Sales Consultant, ADT Dublin.