Aviation Budapest Airport
Many systems work together to enhance safety in an airport environment and it was important for Budapest Airport (Hungary's main international airport) that the access control system installed was robust, reliable and enhanced operations. CEM's AC2000 Security Management System has been securing staff, travellers and property at the airport since 1995.
Zoom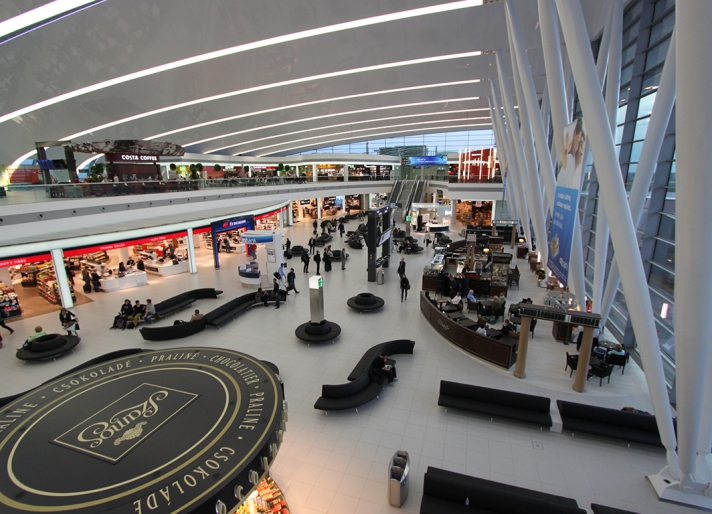 The AC2000 system provides Budapest Airport with a range of additional software modules which enhance operations and efficiency on site including AC2000 VIPPS (Visual Imaging Pass Production), AC2000 Time and Attendance and AC2000 AED (Alarm Event Display).
The installation at Budapest Airport currently utilises CEM's S610 card reader range. The readers in this range each feature a database for offline card validation, a keypad (for PIN validation), an LCD which can display meaningful messages to the user and support for multiple card technologies. For Budapest Airport, the reader interface which is displayed on the LCD is translated into Hungarian to improve user experience for local Hungarian staff. S610f fingerprint Readers have has been installed at Budapest Airport to provide extra security at airside / landside boundaries.

The CEM AC2000 system was originally installed at Budapest Airport in 1995 and has been continually upgraded over the years to keep up to date with current technology. In 2009, Budapest Airport began work on the 40,000m2 SkyCourt building. As part of the work, the AC2000 system installed at the airport was extended, with over 200 additional S610e and S610f fingerprint readers installed throughout the development. Upgrades and improvements to the Budapest International Airport system over the years have included the migration from Proximity to highly secure PicoPass Smartcard technology. PicoPass Smartcards offer Budapest Airport the option to use their access control cards for other things such as cashless vending.