Technical Helpdesk Support Request
Please use the form below to submit an issue to our CEM Technical Support team.
We will do our best to answer your e-mail within 24 hours. Submitting one question per form will ensure a faster response to your query.
If this is a business-critical issue, please call the EMEA or APAC Helpdesk team for assistance.

The technical support form must be submitted by a CEM Approved Dealer and Site must have a valid Software Support Agreement (SSA).
CEM remote access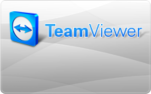 Download TeamViewer 6 for CEM Remote Access
NB: Only download when advised by CEMs technical support team.
Download TeamViewer