Type 2 Lift Interface
Lift control for up to 16 floors
Used in conjunction with the CEM S9032 Lift Controller, each elevator must have a Lift Control Interface. The CEM Type 2 Lift Control Interface controls up to 16 floors.
The Type 2 Lift Control Interface directly connects to an elevator floor selection panel. The lift control Interface outputs activate buttons on the elevator floor selection panel according to the access permissions of the card holder.
Zoom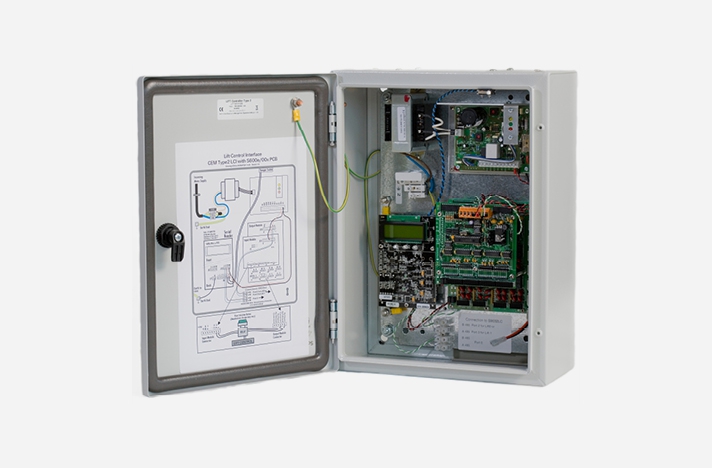 Features
Can support one elevator and up to 16 floors
Includes a CEM lift reader controller, which connects to third party Wiegand reader
Connects to the CEM S9032 Lift Controller
One S9032 lift controller can support up to two elevators
Inputs in the Lift Control Interface unit can record which lift floor selection panel button was selected
Reportable Cardholder traceability throughout building floors
Type 2 lift control interface comes in a lockable wall mount steel enclosure with inbuilt tamper protection
Resources