DCM 300 two door controller
DCM 300 two door controller
Available in both serial and Ethernet options, the DCM 300 is a low cost, intelligent two-door controller range that is designed to interface third-party read heads with the CEM AC2000 access control system.
Offering layers of system resilience, the DCM 300 has an internal database giving full off-line card validation and decision making capability at the point of entry, when host communication is not available.
The DCM 300 supports most third-party access control read heads conforming to the physical Wiegand/Mag Stripe interfaces, covering a range of technologies.
​Serial controller option is sDCM 300 & Ethernet controller option is eDCM 300.
Zoom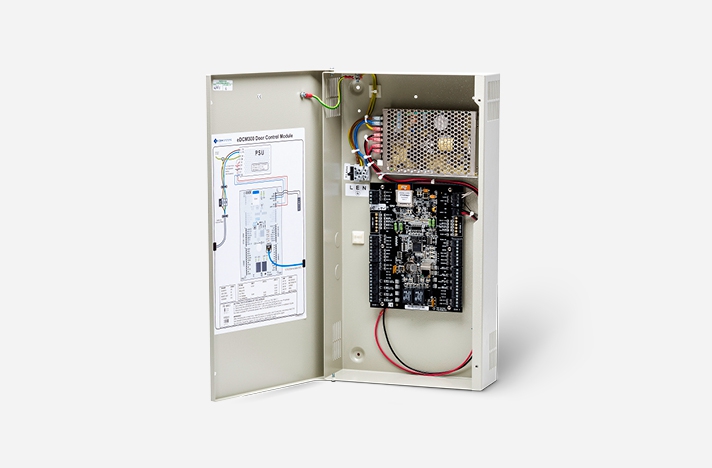 Features
Interfaces third party readers with the CEM AC2000 access control system. For critical doors CEM recommends using advanced CEM card readers
Support for two-doors
Structured database allows storage of large amounts of cardholder records for off-line card validation
Reader communications via standard Wiegand or Mag Stripe interfaces
Eight supervised inputs (four available per door)
Two Relays (normally opened or normally closed)
Self resetting fuses, saves maintenance time
Onboard LED for maintenance and diagnostics
Dedicated Tamper input
Board only option available
DCM 300 is available in two options: eDCM 300 IP controller and sDCM 300 Serial Controller
Resources
Technical Documentation